Register/Login account on the ExpertOption broker,
Make your first deposit,
Go to Finance (verification) section,
Upload copy of your ID,
Upload copy of your bank card (in case if you made deposit by bank card)
How & why should I pass verification?
To begin with, all traders should pass verification in order to be able to withdraw their funds. The company has to make sure that you are a real person. Therefore, you have to pass the verification procedure and prove your identity. After you pass verification, you can freely request withdrawals. Moreover, verification is needed to make sure that a trader complies with the AML & KYC policy of the company.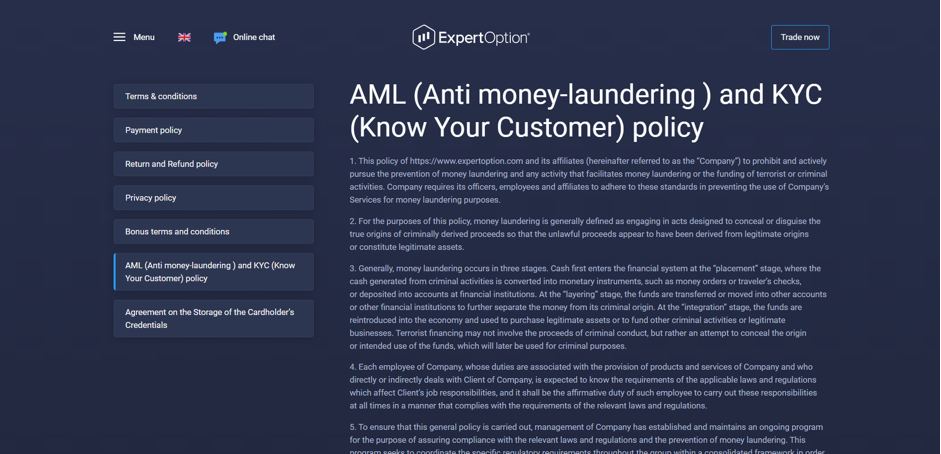 What is AML/KYC?
AML or Anti-Money Laundering is the policy which prevents money laundering. Money laundering is the process when money obtained from any illegal activities, like frauds, corruption or terrorism, are converted into other money in order to look legal and hide the actual sources from where the money came.
KYC or Know Your Customer is the process, which requires clients to prove their identity in order to comply with regulations and legal requirements.

Why were my documents rejected?
First of all, your documents may be rejected because they do not comply with the requirements. When you send your documents for verification be it a passport or an ID card, they have to clearly show your full name, your photo, date of birth, expiry date, document number and your signature. Also make sure that the photos of your documents are not blurred and if you take photos with a flash, make sure the photos don't have any glares.

Can I withdraw money without verification?
Yes, you can withdraw funds without verification. However, you can withdraw money using only the payment method, which you used to make your deposit.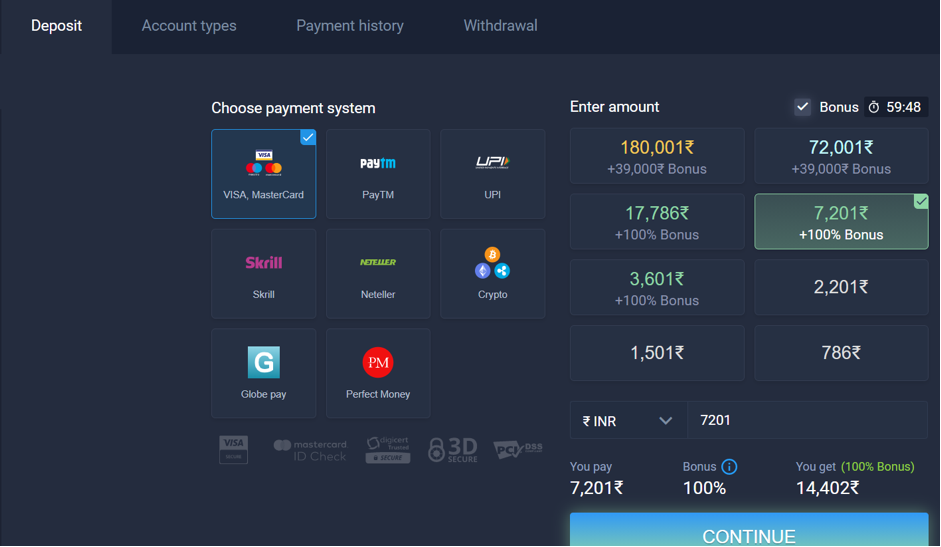 When should I verify my bank card?
You have to verify your bank card after you make your first deposit using it.
Furthermore, make sure when you send the photos of your bank card for verification, the card is fully and clearly visible. The cardholder's first and last names, the first 6 and last 4 digits of the card number and the card's expiration date have to be clearly shown on the photos.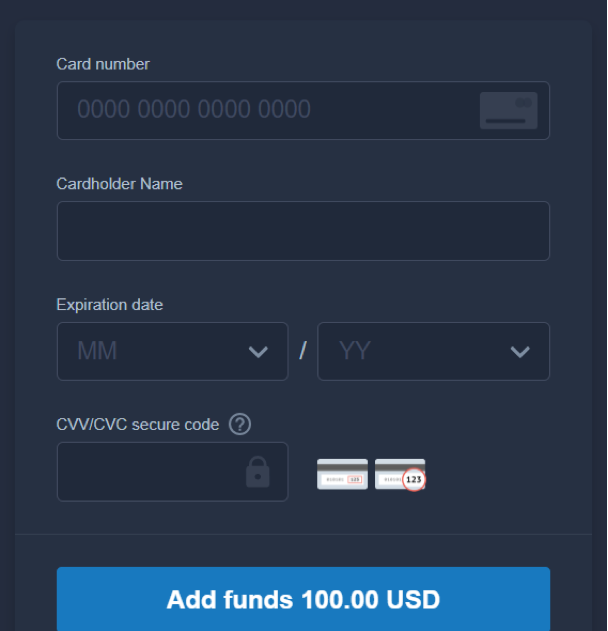 When should I verify my ID/Passport?
After you made your first deposit, you can upload your ID card/Passport, if you want. Nevertheless, if you made your deposit using one method and you want to withdraw funds using another method, you must verify your ID/Passport. For example, in case you made your deposit using Crypto and you want to withdraw money to Neteller, you will have to verify your ID/Passport.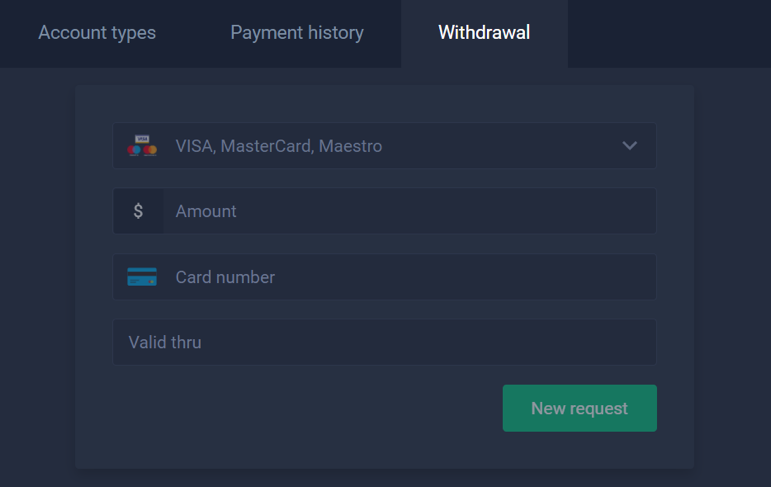 Can broker request additional documents?
Yes, in some cases the broker can request additional documents. Throughout the verification process, the broker can request documents, such as documents confirming legal possession and a legal origin of money. This is made in order to prevent any criminal activities.

*You may upload your documents in your profile
*Verification take 1-2 working days
*You can always contact to support 24/7 by online chat or email: [email protected]