What is cashback (Rewards program)?
To start with, cashback program is a loyalty program by ExpertOption due to which traders can get money on their accounts back during the trading. During the trading traders should reach a turnover. When a trader reaches the turnover amount, he receives EO points on his account, which can then be converted into real money. Cashback program offer is limited.
How does it work?
It is completely free to participate in the Cashback program, just continue trading as usual and reach Trade Reward goals, for which you get EO points. By default, each deal brings 100% of its amount to a turnover. Multiple deals on various assets, opposite deals (Buy and Sell) on the same asset and deals that are closed before their expiration brings 5% of the deal amount.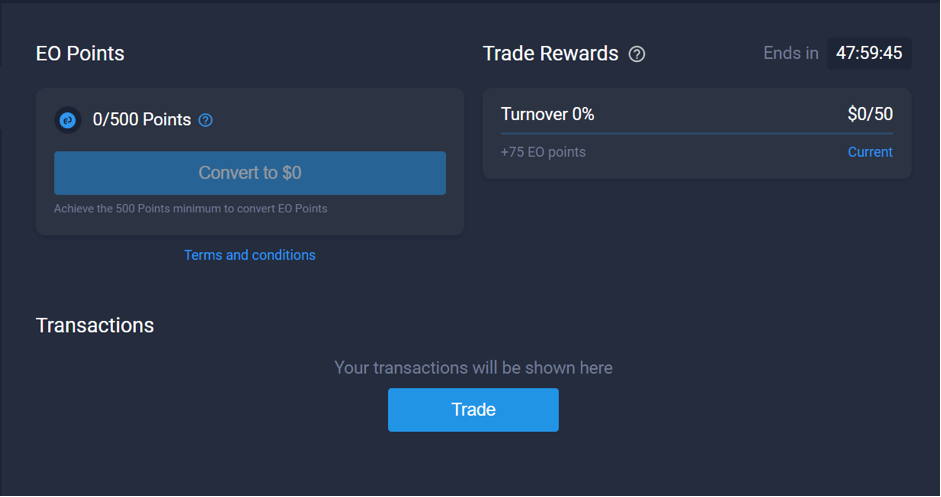 How much can I earn?
As it was mentioned above, all EO points that you will receive can be converted into real money. The more EO points you will receive, the more money you will get back. EO points are credited to your account balance after the maximum turnover of the Trade Reward is reached or if Trade Reward expires. EO points are only granted if you fully complete the Trade Reward goal, in case you partly complete the goal, EO points will not be granted.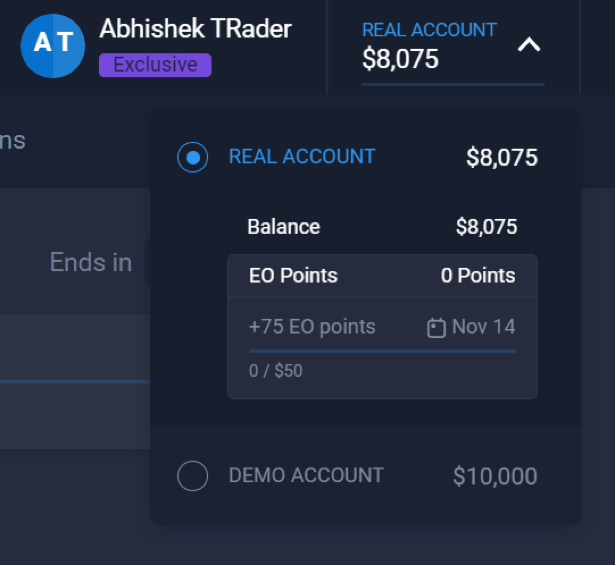 How can I convert points to USD?
EO points can be converted into USD only if the EO points balance has reached 500 EO points or more. In order to convert EO points, you need to click on the "Convert" button and the whole balance of EO points will be converted. Please note, that there is no option to convert part of the EO points balance. Moreover, turnover isn't granted for trades with bonus funds.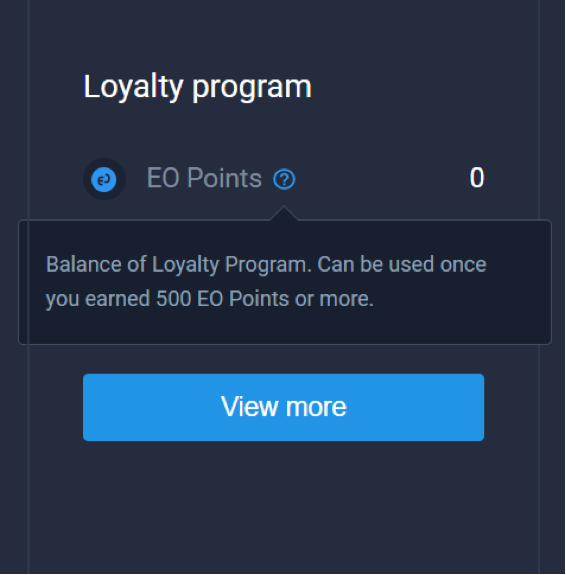 Cashback & Rewards program – Terms and Conditions
Before you take part in the Cashback program, you should carefully read Terms and Conditions so you can get more familiar with the Loyalty program and so you don't break any rules in the future.