How to start earning?
To begin with, nothing in life is easy and trading is not an exception. You will need to spend a lot of time and effort in order to start earning large and stable amounts. However, ExpertOption provides free education in order to help novice traders understand trading better and start earning from the first day! You may find many articles about trading directly on the platform. Also there are tutorials and webinars and by watching them you can improve trading skills a lot.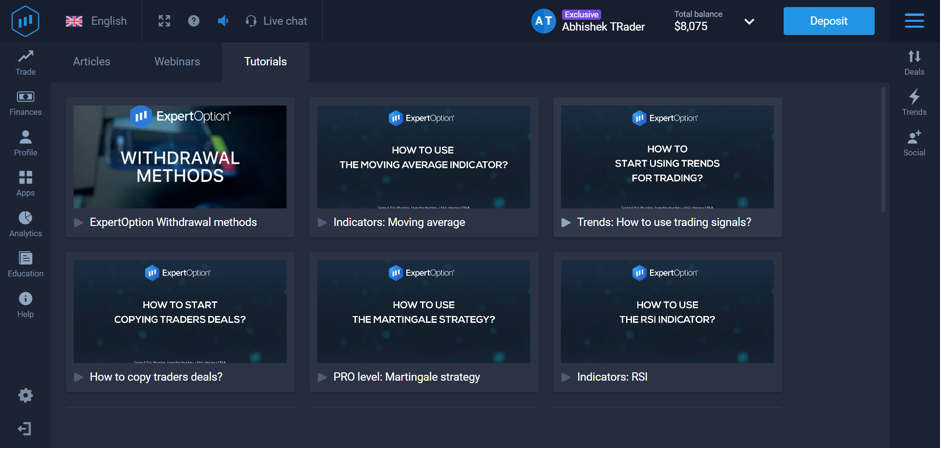 Trading strategies
What is more, ExpertOption provides traders with strategies that everyone can try! It is always a good idea to follow a specific strategy. Fortunately, ExpertOption explains how to correctly implement various strategies and how to use different indicators that can heavily help when it comes to opening deals.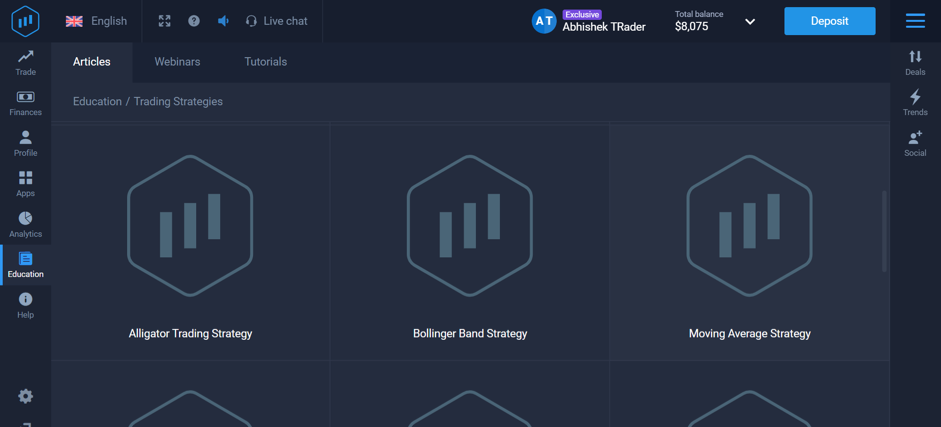 ExpertOption Indicators
ExpertOption provides 8 unique different indicators, which you can use in order to improve your trading results. Indicators are really useful as they help you understand the market situation better. In order to set up indicators, you firstly have to click on the indicators icon, which is located in the upper left corner, when you are in a trade room.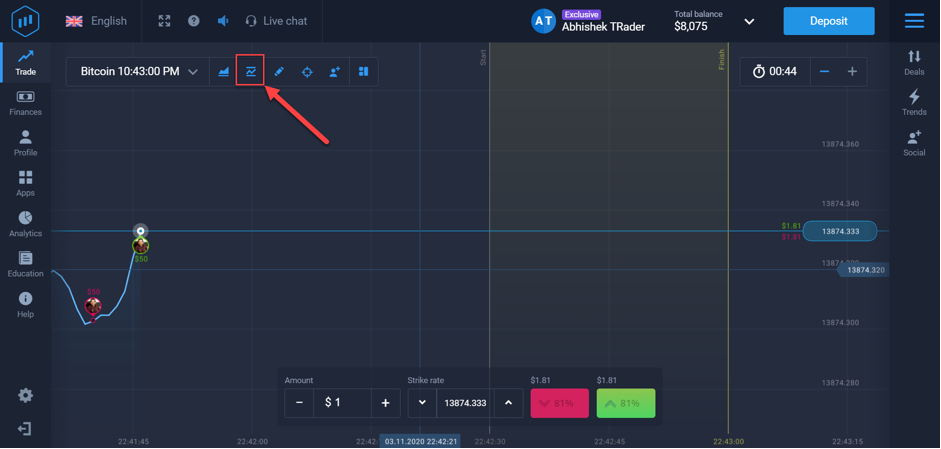 Then choose the indicator you wish to use and set parameters for it. But it is better to leave the default settings.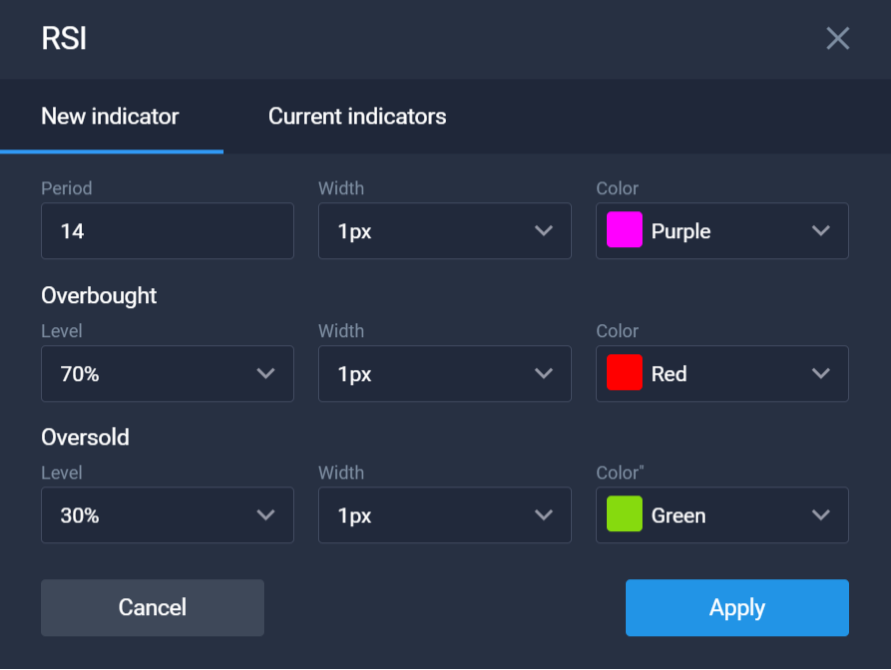 Let's choose the RSI indicator. You will see the RSI graph below the price graph. It is very easy to use this indicator. If the purple line crosses the red line, click the "Sell" button.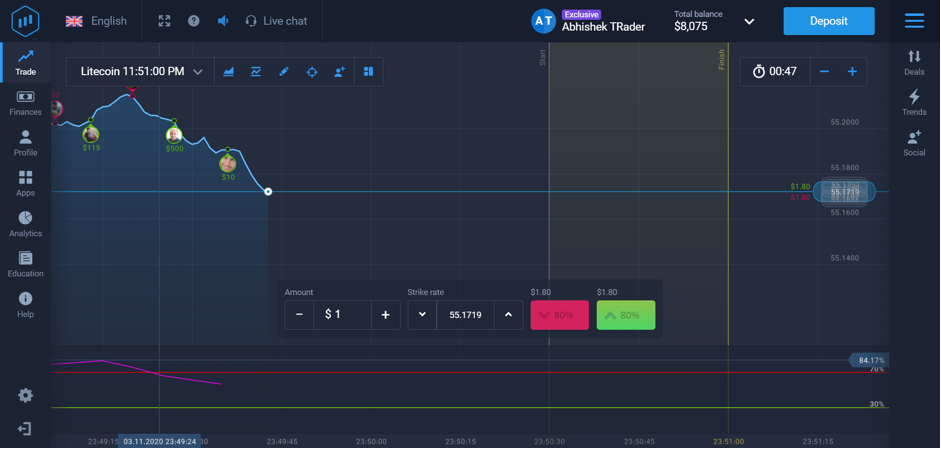 Conversely, if the purple line crosses the green line, click the "Buy" button.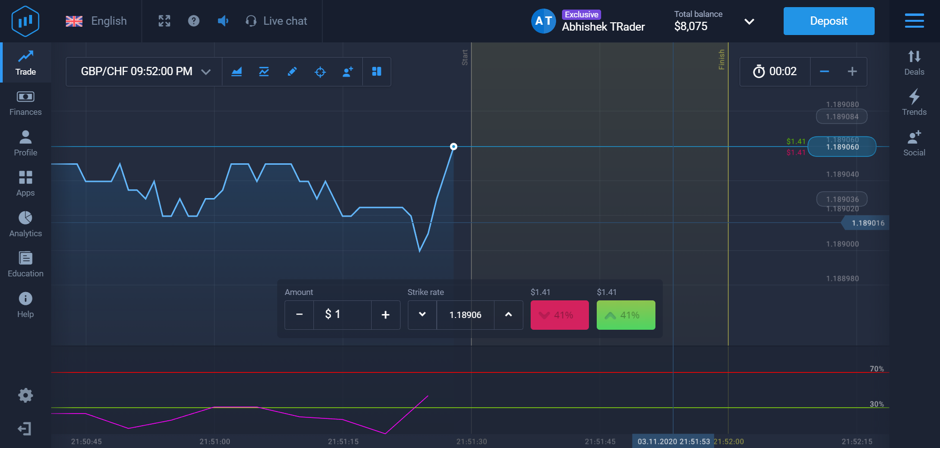 Don't forget that there are tutorials that you can watch, which can help you learn how to correctly use all indicators.
ExpertOption Signals
Moreover, it is a good idea to use signals since they are also very helpful. It is pretty simple to use signals. First of all, open the "Trends" menu by clicking on the "Trends" icon, which you can find in the upper right corner, when you are in a trade room.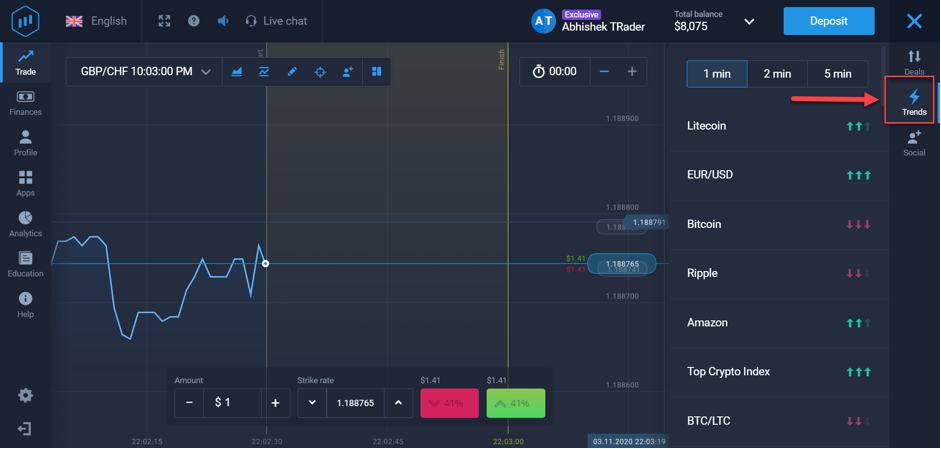 Then choose a strong Buy trend and click the "Buy" button.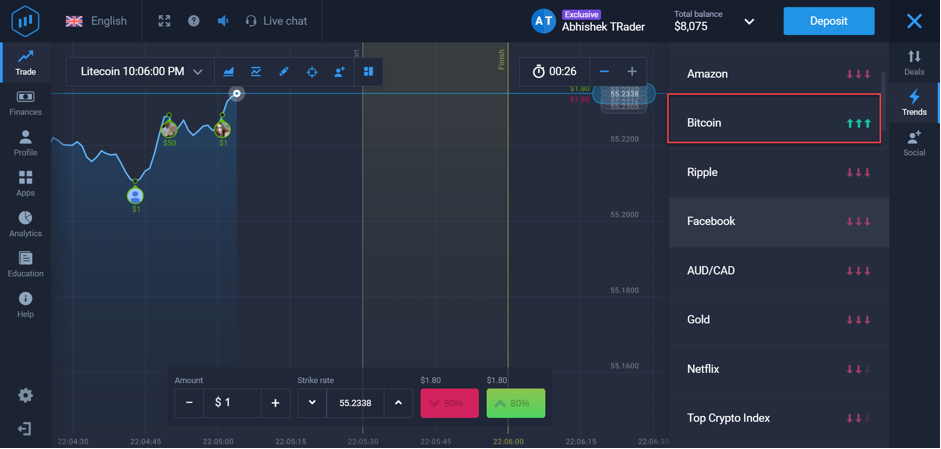 Or select a strong Sell trend and then click the "Sell" button.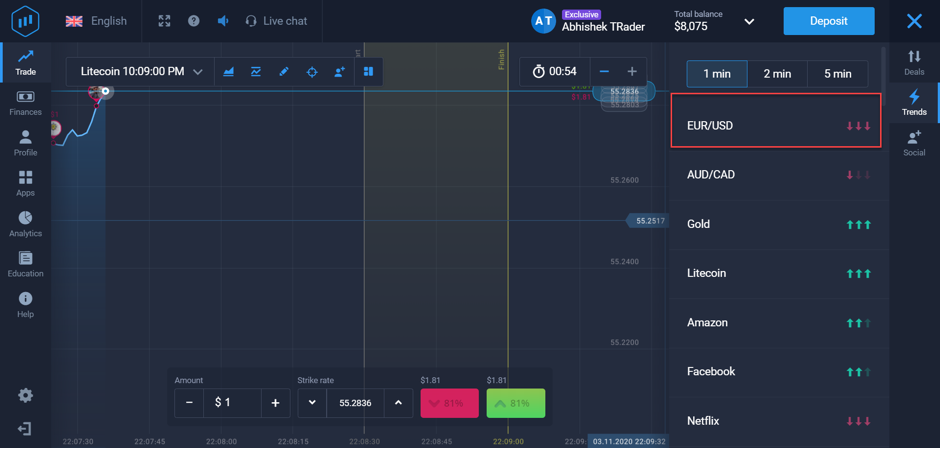 ExpertOption Social Trading
Furthermore, ExpertOption has a Social Trading feature, which lets you see other trader's deals on the graph. Therefore, you may follow other trader's decisions and copy their deals. So if you see many traders start to sell you should click the "Sell" button. In case traders start to buy, click the "Buy" button.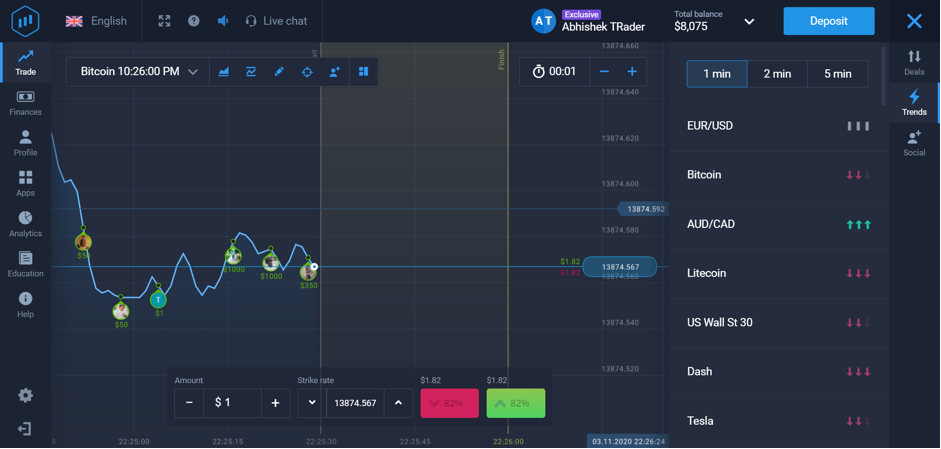 Articles
As it was mentioned above, you may find many trading related articles directly on the platform. By reading these articles you will enhance your trading knowledge and learn many new things. You will learn what technical, fundamental and graphical analysis is. In order to become a successful trader, you will need to spend time learning new things and practicing. Only this way you will reach truly remarkable results!