ExpertOption is an international broker that lets you trade multiple assets. You can earn money by trading stocks, forex, commodities, and cryptocurrencies on the ExpertOption mobile and website platforms. The online broker has an easy-to-use interface, which can be understood and used effectively by professional and new traders.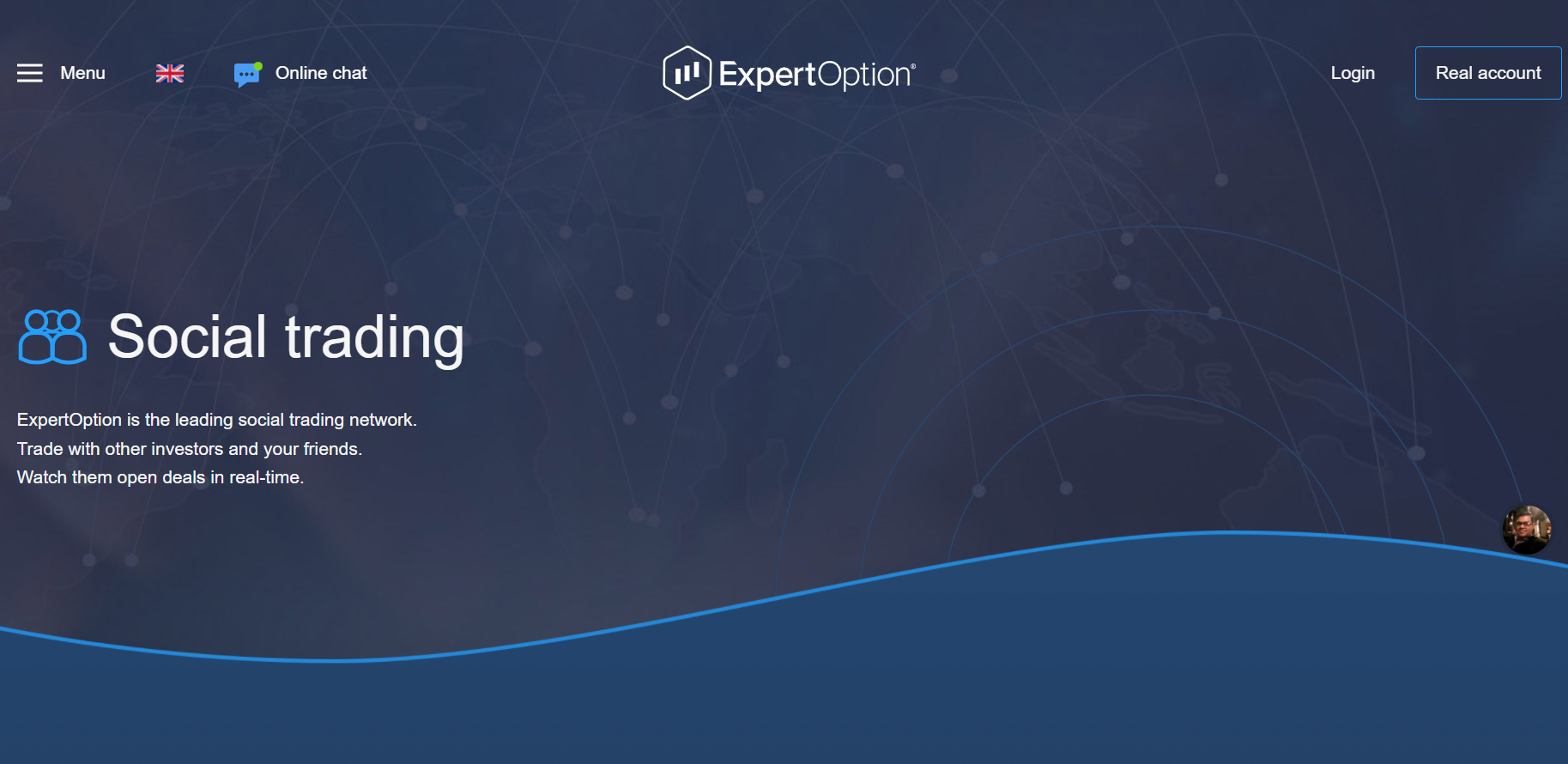 However, that is not the only feature that ExpertOption brings to the table. It has tons of tools to help traders improve and enjoy trading, with social trading being one of them. ExpertOption is perhaps the few brokers that offer this feature. But, what is social trading, and how does it enhance the trading experience? Let us find out!
What is Expert Option Social Trading?
Social trading is an interesting feature on ExpertOption's mobile and website platforms. It is essentially a way for traders to connect on the platform itself. By connecting and sharing each others' trades, traders can learn about the market breadth, find trading ideas, and earn decent returns.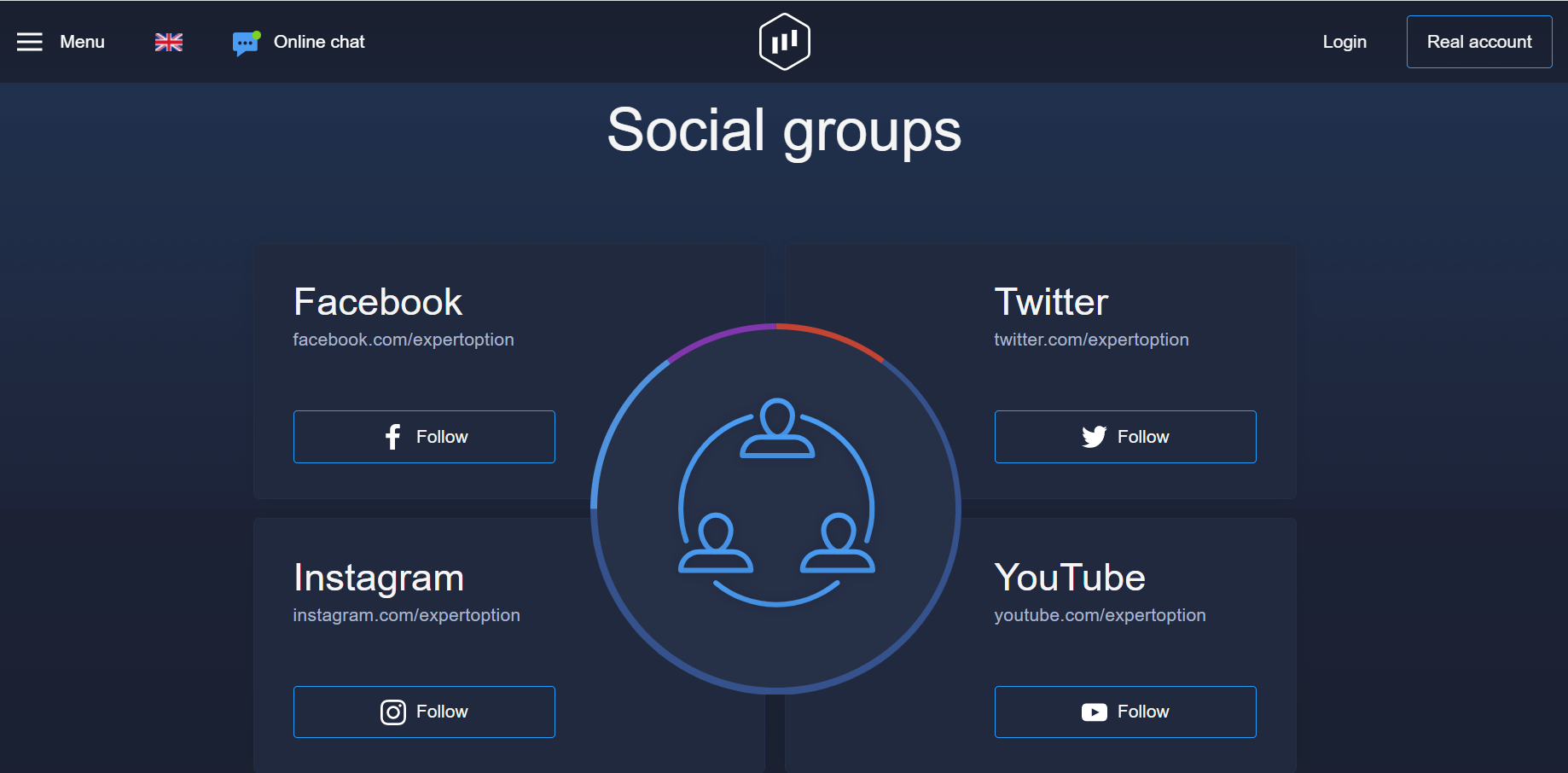 Through the social trading feature, traders on ExpertOption can also discuss ideas and share trading results and charts. It proves especially useful for new traders just entering their markets. With limited knowledge, new traders are likely to make riskier bets and end up losing money. Social trading can prevent them. New investors can use the social trading feature to see what experienced traders are doing and add that to their trading strategy.
That said, experienced professionals can also benefit from social trading. Besides mentoring new investors, they can also connect with their fellow professionals and build long-term connections.
How to copy deals on Expert Option?
There are many benefits of social trading, but the ability to copy trades is the most important. The opportunity to learn and earn is immense and proves beneficial for everyone. Thanks to it, traders with no experience can make transactions with the same results as experienced professionals.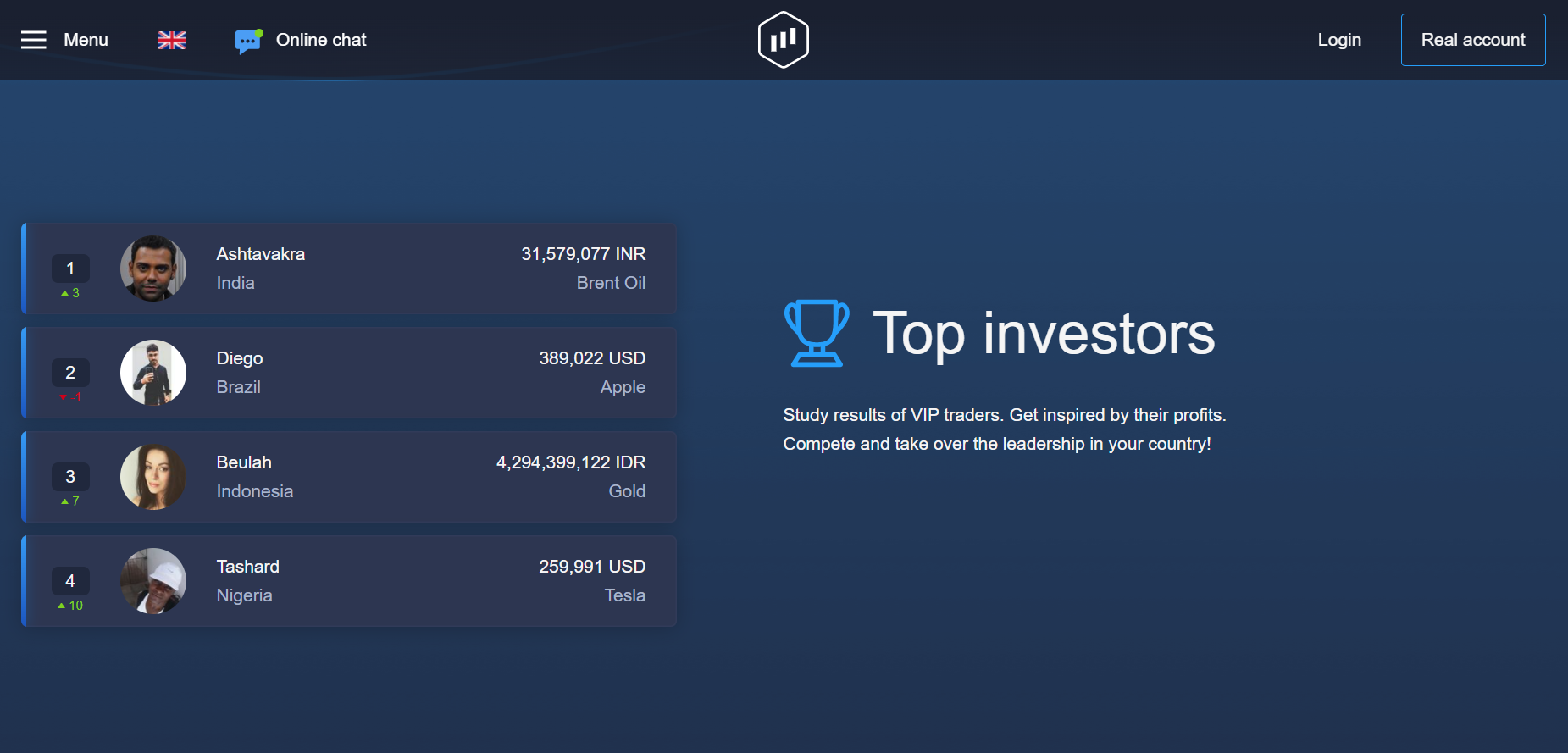 Having said that, traders must still exercise caution and not trade blindly. Some trades might not work even if it is highly recommended by an experienced professional. It is vital to consider possibilities in every direction when trading tips are acquired through the ExpertOption social trading feature.
How can Social Trading be used?
Like every feature on ExpertOption, using social trading is also a piece of cake. Here is how you can use it: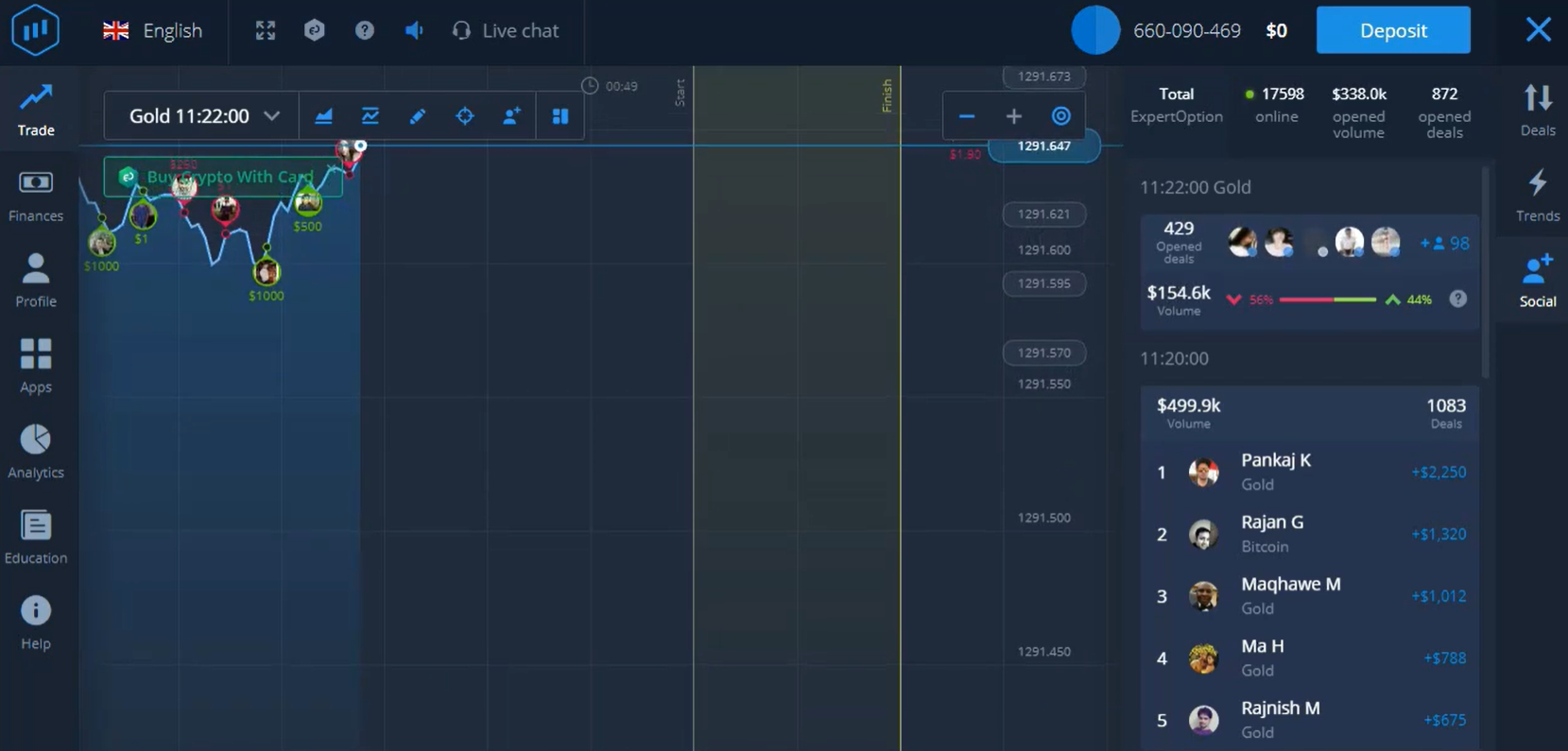 Log into your ExpertOption account.
If you have a demo trading account, convert it into a real trading account.
Replenish it with any amount you want (minimum limit: $10).
Select the asset you wish to trade on. You chose stocks, cryptocurrencies, forex, commodities, and more.
After selecting an asset, click on the Social icon on the right side of the screen. It will take you to the social trading section.
Once you do that, you will see many different symbols and data.
The Opened Deals graph shows the number of open deals at the moment for the selected trading asset. The more open deals, the better it is, as it shows that many traders are interested in the asset you want to trade. It can help drive the price of the asset higher.
You will also see a Volume graph. It shows the volume of open trades. If you see the number of open trades as 60 and the volume of trades is $600, it means that currently there are 60 trades open for $10.
You will also see a Growth or Falling scale. It is essential to use it in your trading. It can tell you whether traders are bullish or bearish about the asset you are trading. If you see that most traders are betting on growth, there are more chances that your trade is going to bear fruit. But if you see that most traders are betting on falling, there are chances that your trade may not earn profits. Use the scale along with the Volume and Open Deals graph for best results.
Coming to individual traders, you can click on a trader's icon on the chart and see their general information, such as name, current strike, and his/her personal trading volume. If a trader's trading volume is close to zero and equal to zero, it is better not to repeat his/her trades.
Meanwhile, under the listed items, you will see the largest assets in terms of trading volume and the leaders of trading in these assets. This information can be useful if you are looking for a popular tool among traders.
Social trading is a revolutionary feature that can help you learn and earn at the same time. However, you must exercise restraint and not get carried away with the trades offered by one trader. Always maintain a neutral view whenever you begin using social trading daily. Also, focus more on learning if you are a new trader. See how professionals place and time their trades before you copy their strategy.